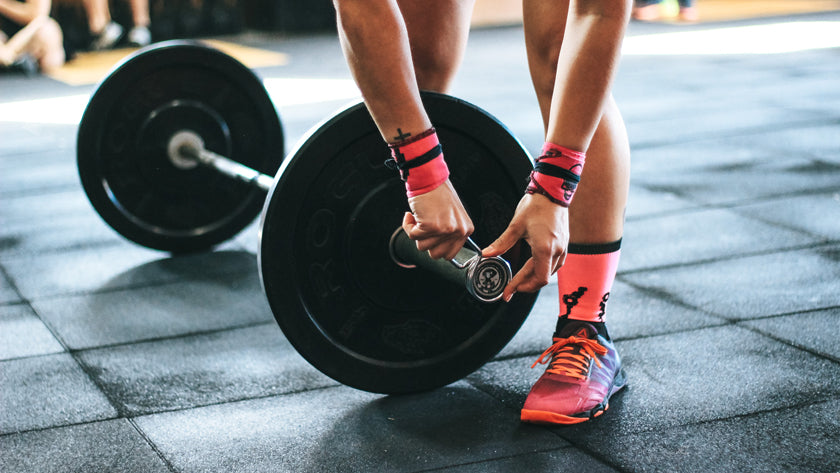 Back in action! The best allies for athletic activities
The first month of the year is always full of expectations, especially in pandemic times when we wish for positive changes in 2022. A simple twist for our mental and physical well-being is to include a little exercise in our daily lives. 
The new experience is also related to what kind of material your sports socks are, whether you walk, jog, or run. For this reason, we want to introduce you to specific foot care products and the types of socks for these activities.
Prevent any issue during your exercise daily routine!
Warts

are most common to grow on the layer of the skin located in the feet.

The

Imperial Feet Warts Solution

is very effective in treating warts. It's also pain-free and easy to use.  
In case of excessively

sweaty feet,

you can apply

Foot Deo Spray.

Our antiperspirant spray deodorant guarantees 24 hours of protection and fights all kinds of sweat or foot odor with a pleasant eucalyptus and menthol fragrance.
The feared

athlete's foot

thrives in humid environments, so we recommend using

Athlete's Foot Solution

to prevent it. Keep your feet free of itchiness and peeling skin due to its richness in Almond Oil and Tea Tree Oil.
On the other hand, sports socks are just as necessary as choosing the ideal footwear. For example, did you know that cotton fibers allow the heat to escape but retain moisture and enhance bacterial growth and dermatitis? You may be surprised that cotton didn't make the list of best materials for athletic socks. 
Best Materials For Athletic Socks
There are many socks types, but we would recommend the following: 
Acrylic:

Acrylic is a warm, wool-like polymer. Acrylic socks can maintain their elastic shape when stretched, provide extra cushion, and dry quickly. 



Nylon

: It is a fabric usually blended with others to create a piece of clothing – or in this case – a sock. Nylon is known for its durability and resistance. It absorbs a relatively large amount of water compared to other synthetics.



Polyester:

Polyester, like nylon, is an inexpensive polymer that can withstand wear and tear, but it has a little more absorption and is more breathable. Polyester is well-known for Nike's 'DRI-Fit' material.



Merino Wool:

One of the more expensive fabrics to work with, merino wool is also known to be one of the best when it comes to socks. It's breathable (not just for winter), soft, non-itchy, and resistant to odors – making it the perfect material for socks!
Polypropylene:

Polypropylene is a 'super' waterproof fiber with moisture-wicking abilities. Polypropylene socks are also warm and sometimes used as inner sock liners.



Spandex: Spandex is known for its extreme resistance to stretching and is often added to socks to help them keep their shape. Other names for Spandex are Elastane or Lycra.


Photo by
Yamon Figurs
on
Unsplash
Other reasons to choose the right athletic socks?
It affects

the way you walk

. If they are too tight, you will not walk comfortably. 
If you have diabetes or some other condition that requires clothing to

encourage circulation

, knee-length socks may be necessary.
Avoid sweat accumulation. As we always say,

humidity

is the main cause of many foot conditions.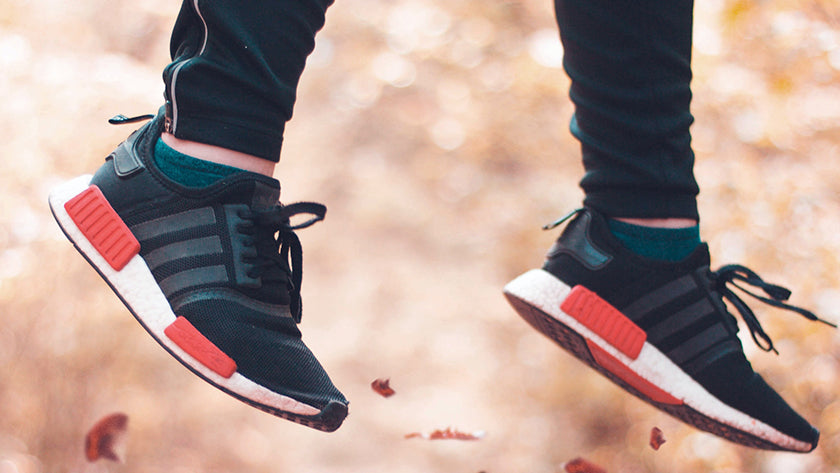 baby
Caring for your toddler's feet
At birth, babies' feet are usually about 75 mm long, and in the first few months of life, they're round due to a thick layer of fat surrounding the sole, which impedes the foot's shape and arch fro...
Read more