Article: The Best Routine For Moisturized Feet Every Day Of The Week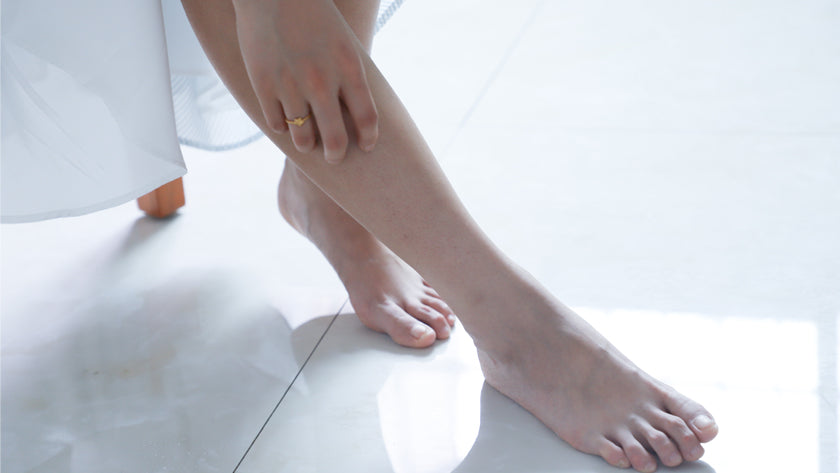 The Best Routine For Moisturized Feet Every Day Of The Week
As we're in the middle of the winter, and most of us are experiencing cold days, our feet tend to get dryer as well. Cold, dry weather can strip the skin of its natural oils and lead to extreme dryness. When not taking care of this issue, your skin can crack, which leads to pain, itching and even a bigger chance of infections. In this blog, we'll explain you the everyday routine for soft and moisturized feet.. Even during the winter days. 
Creating a simple routine, can help soothe and hydrate the skin, reducing dryness and cracking. Here are some easy steps you can follow every day of the week:
Clean feet:
Wash your feet in a bath of warm water and the Imperial Feet Footbath Oil. Avoid using water that is too hot, because it can dry out your skin even more. The special formula including lavender and pine needle oil is designed to increase blood flow and helps against the development of fungi and bacteria and increases the chance of winter feet. When done, pat your feet dry.

Exfoliate:
Gently scrub your feet with a Stainless Steel Foot File to remove dead skin cells. This will help the moisturizer penetrate deeper into the skin.

Moisturize:
Apply a thick layer of your favorite Foot Balm to your feet, paying extra attention to any rough or dry patches. For best results, apply the foot balm immediately after showering or bathing while your skin is still damp, so it's easier for your skin to soak it in. When your dealing with fissures are caused by very dry feet, the Fissure Balm will be the perfect extra step for a quick recovery.




Cover: Put on a pair of soft, clean socks to help lock in the moisture.

Repeat: Repeat this process daily or as often as needed to keep your feet hydrated and moisturized.
Additionally, drinking plenty of water can help hydrate your skin from the inside out and you will have the softest feet you ever had.