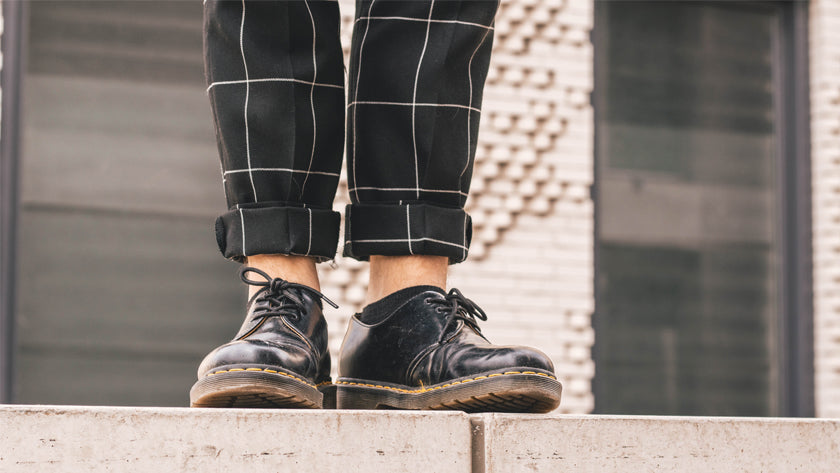 The 3 keys to ensure the best diabetic foot care
Observe, prevent and cure are the three keys for diabetic foot care, remarked in November at World Diabetes Day. We will show you how to maintain proper control of your feet' health and take preventive actions. Let's get started!
As defined by the World Health Organization (WHO), diabetes is a chronic disease that occurs when the pancreas does not produce enough insulin (Type 1 diabetes) or also, in cases where the body is not able to use insulin effectively (Type 2 diabetes). In both cases, the effect of uncontrolled diabetes is hyperglycemia, for example, an increase in blood sugar.
But what about the health of our feet, what is the diabetic foot, and what is diabetic foot care? Diabetic foot is a condition that occurs when blood glucose levels are inadequate. Other factors also play a role: high blood pressure, high cholesterol ... which can cause problems in the blood vessels of the foot, and other complications.
Diabetic foot care
We recommend you take the following precautions to avoid any further complications.
Watch your feet.

Look for any small abrasions, wounds, or redness especially on the sole.
Avoid smoking.

That smoking is harmful is nothing new. Smoking narrows the arteries and hinders the proper supply of oxygen to the feet.




Get moving

. Physical exercise is advisable, at least half an hour or an hour a day walking.
Hygiene

. Keeping your feet clean every day means cleaning them with warm water and drying them thoroughly to remove any moisture between the toes. It's all about keeping them clean, hydrated, free of moisture and calluses.




Take care of your nails.

When cutting your toenails, make sure you do it correctly and never use sharp-tipped scissors, nail clippers, or other sharp objects. In any case, the best way to cut your nails without the risk of hurting yourself is to visit a podiatrist.
Socks

. Avoid synthetic socks and socks with thick seams, as well as garments that compress circulation. It is best to use socks made of natural fibers (cotton, yarn, or wool).
Footwear.

Leather is always a safe bet in diabetic foot care. The footwear you choose should be comfortable and roomy. It is also essential that the foot has good support.
New footwear.

We all like to try new shoes, but be careful with that first day! Chafing or wounds are common, more likely if you have diabetic feet. It is better to adapt slowly, wearing them for no more than one hour at a time for the first few days and using them at home.
Never walk barefoot.

Not even for long walks on the beach. If you are at home, go for good slippers for comfort.
Treatment

. If you have detected any wound or chafing, it is advisable to go to a podiatrist as soon as possible. He will tell you the best treatment and diabetic foot care.
At Imperial Feet, we solve several foot problems such as ingrown toenails, corns, calluses, dryness, and much more. Visit our range of products here: https://bit.ly/3BYiKpq  We hope you will visit us soon!
5 tips for healthy feet this autumn
In summer, with high temperatures and open shoes, it is common for the foot to expand and swell. In autumn, feet go back into hiding after spending several months outdoors. So let's do the seasonal...
Read more