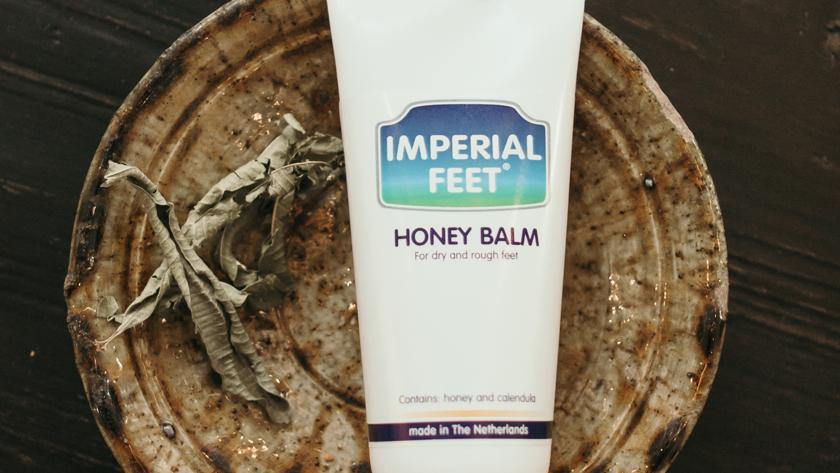 A mother's day gift she will actually love
One of the most powerful ways to show how much we love our beloved mothers, aunts, sisters, or even friends, is by pampering them with a treatment that will make them feel glowing. Make this Mother's Day theirs most memorable yet with a great spa day gift: the Imperial Feet's Foot & Leg Scrub!
Mother's Day is coming up and as we know, in many parts of the world it may not be possible to celebrate in their favorite places.  But we can still give them a relaxing health-and-beauty moment and make them feel refreshed during quarantine. So no appliances, instead, give them a spa experience!
Beautiful feet? Find out how we can help 
Think beyond simply washing your feet with soap and water. You can add soaking your feet, applying balms, scrubs and creams specially formulated for various foot and leg complaints as part of your foot care routine.
Did you know?
Unlike the rest of our bodies, our feet don't have oil glands, which means they' re at risk of being rougher and drier than other skin areas.
Why should you exfoliate your feet?
Agents such as the sun, pollution, stress and even poor diet result in tired skin. This leads to an older appearance. In addition, dry, cracked skin is itchy and irritated. To prevent dryness and future calluses on your feet, you need a good exfoliating scrub and moisturizer. 
3 benefits of foot and leg scrub:
Anti-aging: prevents aging, activates blood flow and promotes oxygenation.

An ally in hair waxing: it helps prevent the formation of ingrown hairs due to waxing.

Enhances the tan: it will make your color look more intense and uniform, without spots or dark areas.
Imperial Feet's Foot & Leg Scrub
It will remove dead skin using natural ingredients such as orchid and jasmine. This wonderful blend is rich in antioxidants, orchid helps to restore and maintain skin color and jasmine improves elasticity. It also contains Urea, which increases skin hydration and relieves itchiness, and Glycerin, which helps to moisturize, soften and smooth the skin. It's a powerful personal care formula!
How often should you scrub your feet?
Once or twice a week is our recommendation, as over-exfoliation can drain moisture from the skin, it may cause rashes and increase sensitivity.
What to scrub your feet with?
You can assist yourself with files, scrubs or pumice stones that are fine for your feet.
Final step: Moisturize your feet
Regular moisturizing is the key to stopping cracked or hardened areas of skin from occurring on our feet. To keep skin soft and moisturized, apply a cream from our dry and cracked feet care line (https://imperialfeet.com/collections/dry-and-cracked-feet) after using the Foot & Leg Scrub.
Say "I love you" and "thank you".
There are thousands of treatments that promise to give you radiant, youthful feet skin, but none as unique as this one for keeping them soft and flexible. We hope this information will help you to give her something useful, soothing, and to really thank her for her unconditional love to you and all of your family. She deserves it!
Extra tip
: Saying you love and appreciate someone is one thing, but detailing some specific traits and examples makes it more personal and shows that you've taken the extra time to express your thoughts and sentiments. Take it a step further this Mother's Day!