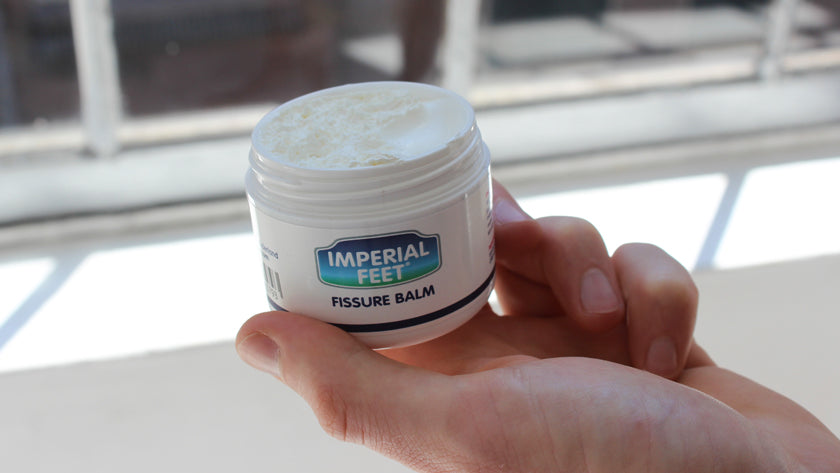 Soft hands tips and balms!
Hello Imperial Feet friends! Today we will pay tribute to our hands, one of the best tools we got. Several of our customers have asked us: "Can I use your products on my hands too?" The answer is: YES, all of them! 
We are going to learn all the tricks to have our hands groomed and healthier than ever.
Let's get started!
Essential hand care: Main tips.
It's easy to know if your hands need urgent care: if they are dry and rough to the touch.
The skin on your hands is too sensitive, almost like the skin on your face. And yet, it resists much more, as it is our master tool. 
Our hands suffer from external agents such as the sun, cold, heat, and water as they attack their natural protective barrier.
On the palms of our hands, the skin is robust and absorbs moisture with difficulty, as it lacks sebaceous glands and hair.
On the other hand, the skin on the back of the hands is thinner and contains very little adipose tissue, which makes it sensitive and causes it to age more quickly.
For this reason, it is essential to keep our hands well moisturized, they will look good, and the skin will not crack.  Good moisturizing hand cream is a must, as it will make all the difference. 
When picking a cream, please consider factors like your skin type to avoid possible adverse reactions. At the end of the post, you will find our best selection of creams for feet and hands.
It's all in your hands.
In addition, with small actions, we can take great care of our hands and prevent them from excessively cracking. Just follow these tips:
Wash them with warm water.

Hot water dries out the skin and causes dehydration, so lukewarm to cold water with a pH-neutral soap will be ideal for your hands.
Exfoliate

. At least once a week, apply an exfoliating scrub (either facial or body) to remove dead skin cells and activate circulation. In the end, apply

Honey Balm,

highly concentrated in pure honey and marigold, two powerful ingredients that work wonders on your skin.
Sun protection factor creams.

Apply your usual sunscreen on your hands to avoid skin blemishes.
Use hand masks.

They are ideal for extra nourishment. You can also apply the cream at night and cover your hands with gloves: 
Protect your hands with gloves.

In winter, and especially in colder places, it is best to wear gloves on your hands, especially if you have dry skin. Also, when using chemicals and detergents.

Photo by Roman Kraft on Unsplash
You are in safe hands.
Among our main care products, you may find Urea Foot Balm, an excellent solution to intensively nourish your hands, or you can also try Fissure Balm, designed to cure the most severe cases of cracked hands. Besides our balms, have a look at all the products available for you here
You have found the perfect solution you were looking for in your hands!  See you soon and please, remember to wash your hands.
How to keep your kid's feet healthy
With the upcoming back-to-school season in both in-person and at-home situations, it's very often to buy sneakers for the kids to give them some comfort. However, we are committing a big mistake th...
Read more