Article: The Ultimate Corn and Calluses Care Routine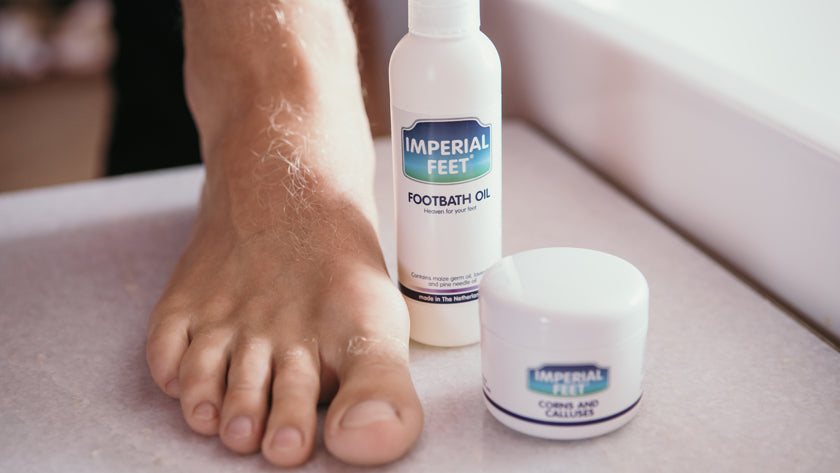 The Ultimate Corn and Calluses Care Routine
Corns and calluses are skin hard-thick layers that appear when the skin tries to protect itself from friction and pressure. Get to know a way to prevent future complications from these annoying situations. Let's go step-by-step together!
How severe a foot injury is will define its treatment. At Imperial Feet, we provide preventive and specific care solutions for foot problems. For example, for the ultimate corn and calluses routine, we combine 4 amazing products: Stainless Steel Foot File, Corn and Calluses Cream, Footbath Oil, and Foot Balm Blue. Want to know more? Keep reading!
We recommend cleansing your feet very well with warm water before applying the treatment, allowing the skin to absorb all the products' healing properties.


Follow this 4 steps to maintain healthy feet from Corn and Calluses:
Prepare a bath or water container with 5 drops of

Imperial Feet Foot Bath Oil

and soak for 15 minutes. This solution is made from lavender and pine needle oil, perfect for reviving and refreshing your feet. Pine needle oil improves blood circulation, relieves rheumatism, and muscle pain. Lavender works as a disinfectant against fungus, and as we know, it smells wonderful.
During or after bathing, remove the hardened skin layers with the

Imperial Feet Foot File.

Dry the feet thoroughly, especially between the toes.
When feet dry, apply

Imperial Feet Corn and Calluses

cream with gentle circular movements. This balm provides powerful relief due to its advanced formula of lanolin, salicylic acid, and walnut shells to eliminate excess calluses and corns. 
To upgrade the sense of healing, use our

Imperial Feet Foot Balm Blue

: Rosemary and eucalyptus come together to create this wonderful balm. Moisturizing is immediate and also activates your blood flow. Apply a few drops of Foot Balm Blue and massage gently. 
After these tips on foot care, in a few simple steps, we believe it will be very useful for you to know other tips to prevent foot problems related to corns and calluses. Take good notes!
Please consider: Corns and Calluses cream unfortunately is not suitable for diabetics. If a corn or callus becomes very painful or inflamed, consult your doctor. If you have diabetes or poor blood flow, call your doctor before treating corn or callus on your own, as even a small injury to the foot could lead to an infected open wound.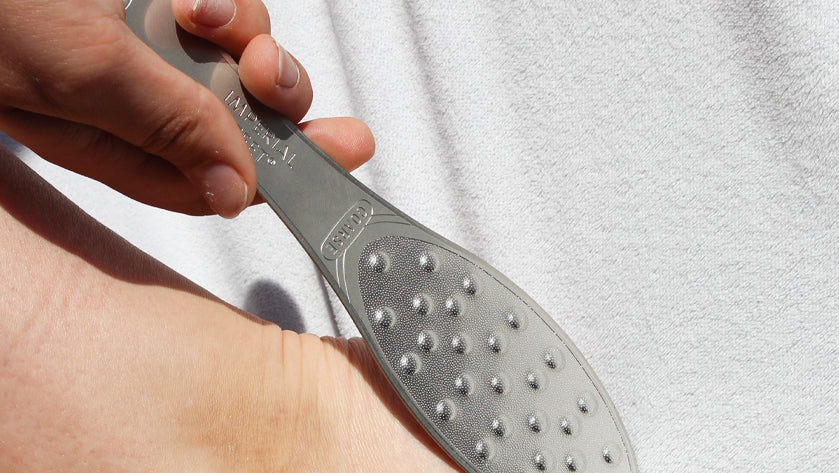 Discover our new double action foot file!
This tool will leave you speechless. It is a two-sided feet pedicure treatment to effortlessly remove dead skin and leave your feet with a smooth and soft finish. Let's introduce you to our stainle...
Read more