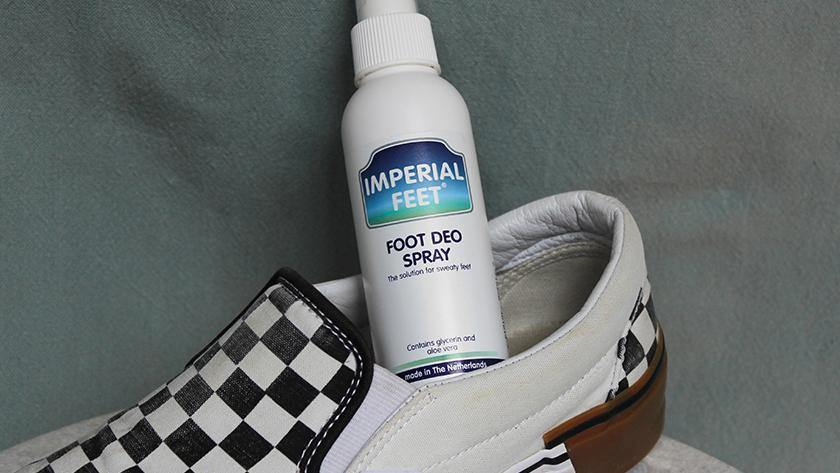 Happy Father's Day! A relaxing feast for his feet and legs
It's that time of year to celebrate dear ol' dad! What does dad deserve on his day? Our answer to that question is clear: A day just for him, to enjoy his family. And to accomplish that it is essential to feel healthy; the feet support our whole body and must be well cared for. 
Photo by Danielle MacInnes on Unsplash
It's a call to relax
If you're not sure how to celebrate Father's Day this year—don't worry, we got you covered. At Imperial Feet, we manufacture high-quality products to heal various foot conditions by providing excellent results. This year we've selected 3 products for an awesome Relaxing Pain Relief Treat for dads!
So, we recommend the following:
Soak the feet in lukewarm water mixed with 5-10 drops of Imperial Feet's Footbath Oil. Its formula based on lavender oil and pine needles will revitalize and refresh his feet. Dry and cracked feet benefit from these fantastic properties.
After soaking, remove feet from the bath and dry thoroughly, especially between the toes. 
Apply a liberal amount of Imperial Feet's Magnesium Oil to feet and legs - to work against restless legs and painful cramps - then massage feet using Imperial Feet's Foot and Leg Gel Formulated with Aloe Vera, Ginseng, and Marigold to relieve sensations of heaviness and fatigue. 
The Foot Deo Spray and the Foot Balm Blue can be included as optional add-on for everyday care and protection.
Cheers to all the strong, smart, handsome, and fun fathers!
Photo by Brent Storm on Unsplash
Mark Father's Day 2021 with a different gift to the hero without a cape!. Father's Day is a time to celebrate the importance of fatherhood and honor the special men in our lives. It's a great opportunity to remind them of your love and thank them for all the amazing things they taught us. 
Fathers are not only dads, they are much more than that, they are super dads!
Make his day an IMPERIAL DAY!
Want more great foot care solutions? Check out our complete list here: https://bit.ly/2Tzcggj