Article: Nail fungus and diabetes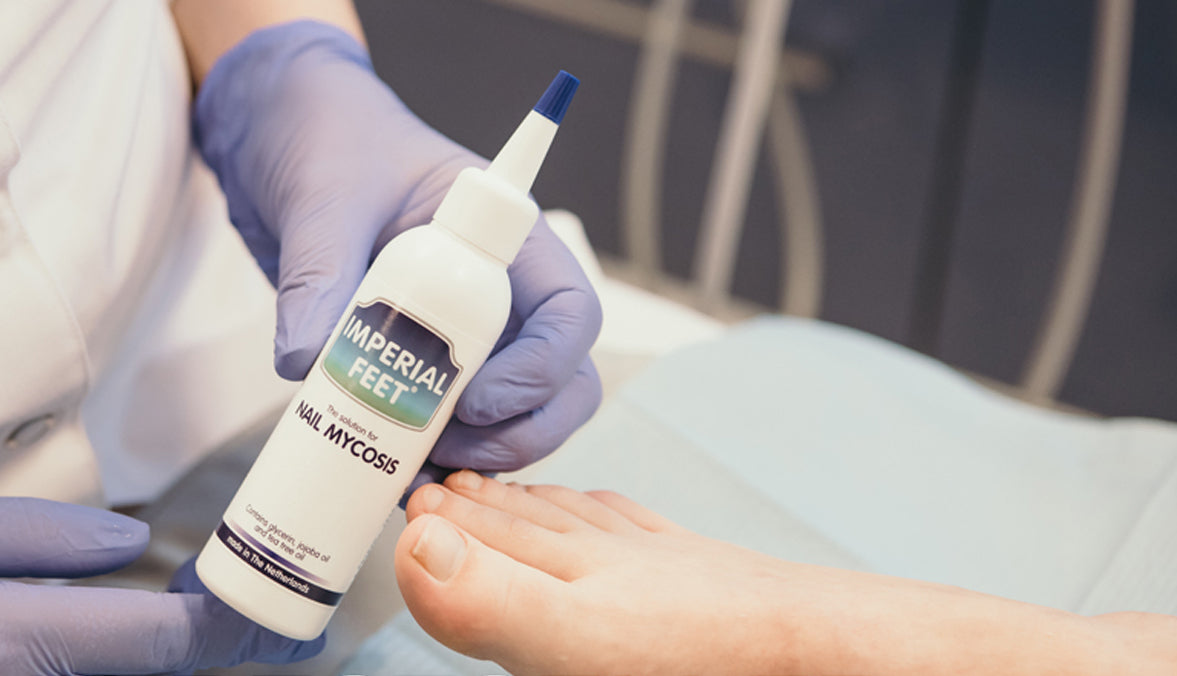 Nail fungus and diabetes
The Internet has plenty of information about diabetes control, but today we want to provide information to take control if toenails get infected with fungus. Let's find out together how to deal with this situation.
The first thing to do is to observe carefully for any symptoms of nail fungus, such as the nail discolored, brittle, or thicker than usual.
Usually injuries caused by fungal infection can go unnoticed and may cause serious diabetic foot infections. For example, nail thickening, a common symptom of onychomycosis, can pressure the nail bed and result in the skin tissue dying. Sharp, infected nails can also puncture the skin around the nail, making it easier for fungi and bacteria to penetrate skin. 
Treatment and prevention of nail fungus with diabetes
The nail fungus treatment is the same whether with diabetes or not. But please consider that people with diabetes must be more careful and not wait until the situation becomes painful to take care of it (sometimes the sensitivity in the feet is lost, and this is when daily supervision becomes crucial in the foot care). Nail fungus is challenging, but there are some new treatment options that can improve an infected nail in as little as 2-3 weeks.
Treating nail fungus
Treating nail fungus requires a lot of patience and a quality product like the Nail Mycosis Solution, which contains natural ingredients such as jojoba oil, tea tree oil and glycerin that work directly on the problem. 
Several podiatrists and nail technicians suggest to use this treatment as follows:
File the nail down with your free glass file.

Apply a few drops to the nail, and gently massage in. Not just the top of the nail, but the entire toe or toes.

The nail will grow ultimately while becoming softer.

Use twice a day until the fungal infection has disappeared.

Visible results after 2-3 weeks.
Final advices
Adopting healthy habits will aid in the prevention and better management of the effects of diabetes. Be sure to take the following steps:
Eat a healthy diet.

Exercise.

Check blood sugars regularly.

Take any prescribed medications (approved by your doctor).

Photo by Jenny Hill on Unsplash

We hope we have helped you with this information. If you need any other product to heal your feet, you may consult our complete list here.
Thank you, and see you soon!