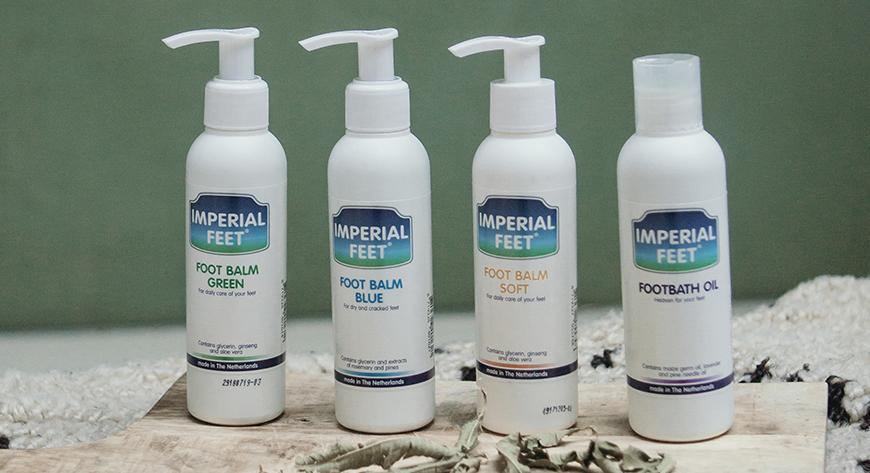 Earth Day 2021: Entertaining ideas to take action together
Earth Day is celebrated every year on April 22nd to mark the importance of our planet's natural resources. With the current pandemic, Earth Day will look much different than in the past years, but we still have an opportunity to celebrate our Earth.

At Imperial Feet, we would like to introduce you to the benefits of the natural ingredients included in our products, as well as very interesting ideas to join more than one billion participants worldwide next April 22nd.

The healing power of natural ingredients
Aloe vera and glycerin are some ingredients that provide relief and heal many foot problems. For example, Imperial Feet's Foot Balm Green combines the moisturizing properties of Aloe Vera and Glycerin plus the revitalizing power of Ginseng to leave your skin feeling nourished and smooth. It's perfect for everyday care of your feet and it also prevents fungal infections. 

Below, you can quickly learn about the benefits of some of the ingredients we use to make our products: 
Tea Tree Oil: An ideal and powerful antiseptic that cures wounds, burns, and blisters. Acts against bacteria, fungi, and viruses. It also reduces scarring and works as an anti-inflammatory balm. 

Jojoba oil: It is a first-class remedy for dry or cracked skin on your feet

,

and it is a natural antimicrobial that can effectively eliminate fungi.

Almond oil: It works naturally to enhance the health and wellbeing of the foot. It can help efficiently to decrease the issues of infection while improving the health of your foot.

Camphor: Gives you a numbing and warming sensation and improves the circulation in your feet and legs. It hardens the skin and prevents blistering.

Marigold: Keeps the skin supple. Also known as "calendula", marigold is used as an anti-inflammatory, antibacterial, soothing, and anti-itch to heal feet condition
In this link, you can easily find our full product list: https://bit.ly/2PIW3De

Take action on April 22nd. 
To support local communities, focusing on areas that are disproportionately affected by environmental issues, this year's theme is headlined: Restore Our Earth. Those living on the front lines of these environmental crises don't always have the resources to deal with the damage. 

Ways to Celebrate Earth Day During Social Distancing
There are 51 years of Earth Day celebrations and in the following link you will discover interesting things like projects you can join, mobile applications, sites to share your or your community's story, and even ways to calculate your personal carbon footprint, can you believe it? 51 ideas at your disposal!: https://bit.ly/3fjoORW Thank you for reading and there's so much more to come!
How do you use glycerin on your feet?
Keeping your feet healthy, soft, and moisturized will be an easy task if you use glycerin-based products. This special ingredient is considered one of the most complete substances to soften and tre...
Read more