Article: Wendy-Ann Pompey: An awesome talent straight from Trinidad and Tobago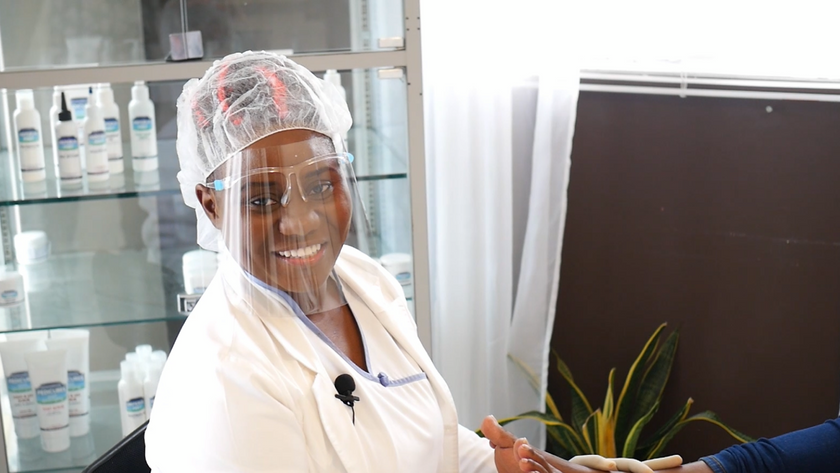 Wendy-Ann Pompey: An awesome talent straight from Trinidad and Tobago
When we think about a purpose in life, Wendy Ann is the true meaning of the expression. She has 12 years of professional experience in the industry of personal care and she is the owner of Imperial Foot Care on the beautiful Caribbean island of Trinidad and Tobago. She is the mother of 3 adorable girls and she tells us how she is bringing a positive change in people's health.
A concept that shifted from the broad to the narrow

With a promising career ahead of her, Wendy-Ann is making her footprint in the local market, after many personal care-related projects, she is now solely dedicated to a specific niche. "On September 1st of 2012, Paradiso Face and Body Boutique was launched with the intentions of one day becoming a Luxury Day Spa, but as the years passed by, my passion for foot care grew tremendously which is what drove me to make the decision to only offer Manicure and Pedicure Services" explains our special guest.
And it wasn't just about pretty feet…
However, the quest was not over because Wendy-Ann felt that something else was missing there, and her passion motivated her to take the next step. It was not just about creating beautiful toes, but also to find ways in which she can help her clients deal with some of the foot issues that sometimes create pain or make them uncomfortable, according to her comments.
You've heard that everything happens for a reason, and so exactly did Wendy-Ann's business:  "For several months I was looking for products that could help my clients as well as improve on the quality of service I offered. One day someone sent me the link for Imperial Feet Cosmetics on social media and I immediately felt this was exactly what I have been searching for, and to this day I can't even remember who that person was. But I am forever grateful! I think this must have been the work of God!"
…But something greater!
"The fact that the products actually work is what I love most. Just like me, my clients are amused by how effective the products are, especially after trying almost every other product available on the market that did not work" mentioned Wendy-Ann, and in a single word, she would describe them as Transformational!.
In 2018 she rebranded her business name to reflect the brand "that I fully endorse" – she said in her own words – and this is how Imperial Foot Care Ltd was born. Since then, her concept of foot care changed, and she decided to focus solely on foot care with a huge difference, she only offered Waterless Medical Pedicures, something new to their culture in Trinidad and Tobago!
Hard but not impossible!

According to Wendy Ann In Trinidad & Tobago, it is not easy to find professional foot care products that effectively deal with such a wide array of foot conditions as well as allow pedicurists to offer a Chemical Free pedicure service which leaves the skin amazingly soft and smooth.
"My passion for feet and the desire to help others is what set my business apart from my competitors along with the fact that no one else offered this type of medical and therapeutic foot care service", said Wendy-Ann about her unique value.
She is also the CEO and Educator at the Institute Of Advanced Pedicuring and has been an official distributor of Imperial Feet for approximately 2 years and 4 months. Trinidad and Tobago, well known not just for an enriched culture, gastronomy, and its music such as calypso, soca, but also for the fantastic care that Wendy-Ann provides to her distinguished clients. You may follow her at @imperialfeetcaribbean on Instagram.
3 Wendy-Ann wonderful quotes:
"When God created you for a purpose you can't change your destiny"
"My dedication to this career path has been more fulfilling than I ever imagined"
"Everyone needs these products in their life!
Wendy-Ann and thank you for sharing your experience with us.  You are very inspiring!