Article: Foot Care Matters: November is Diabetes Awareness Month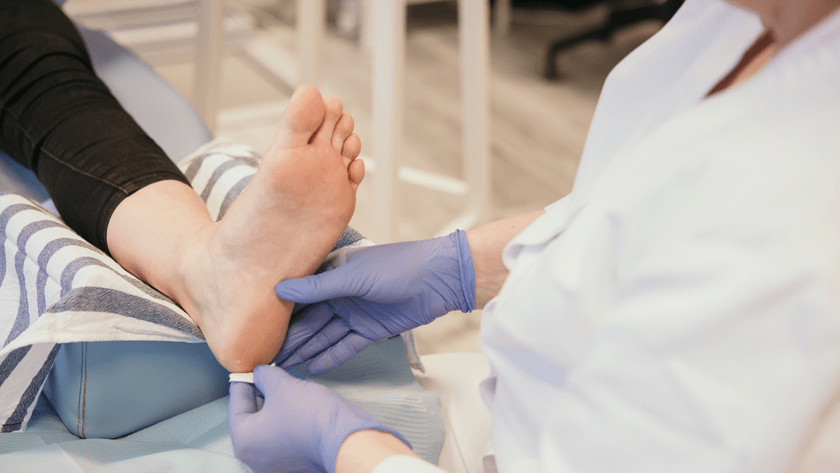 Foot Care Matters: November is Diabetes Awareness Month
November is a special time of the year because it reminds us that the incidence of diabetes is increasing in the world and this can also impact the health of our feet. For this reason, we will show you some simple and effective actions that might help you prevent further complications if you have to deal with this condition. This year's focus is on taking care of youth who have diabetes.
If we pay attention to our feet daily and are consistent in our foot care routine, we will be in the right direction to a healthy life. To make this happen, it is very important to have the correct information, and a lot of perseverance. 
What are the symptoms that should alert you?
The most common symptoms are: 
Burning, tingling, or painful feet.

Loss of sensation to heat, cold, or touch.

Changes to the color or shape of your feet.

Loss of hair on the toes, feet, and lower legs.

Thickening and yellowing of the toenails.

The onset of red spots, blisters, sores, ulcers, infected corns, or ingrown toenails.
If you have any of the symptoms mentioned above, you should not wait any longer to visit a doctor. Diabetes-related foot problems can deteriorate very quickly and are difficult to treat, so it's important to seek medical attention.

Why should I take care of my feet? diabetic feet?
If you have diabetes, and it is not under surveillance, nerve damage, circulation problems, and infections can appear and lead to serious foot problems. Foot care is very important, if you get a burn or a cut on your foot, you might not be able to feel it, which will only lead to a worsening of the injury.
Imperial Feet helps you stand on your feet to deal with diabetes
Our wide range of foot care is formulated with natural ingredients and works deeply for effective healing regardless of your condition. Footbath Oil, Magnesium Oil, Foot Balm Blue, and Fissure Balm among many others that will help you in bringing back hydration and reactivating the blood flow in your feet.
Useful precautions to maintain healthy feet:

A simple and balanced lifestyle, including a good diet, appropriate medicine, and regular exercise, is what doctors always recommend to control diabetes to enjoy many happy years of life. In the case of foot care, we can advise you:
Inspect your feet daily, it is important to see if you have discomfort, redness, cuts, blisters, or bruises.

Wash your feet every day in warm water rather than extremely cold or hot water,  otherwise, it can damage your skin.

Keep your toenails regularly trimmed.

Use a moisturizer to prevent your skin from cracking.

Always focus on buying comfortable footwear. 

See your podiatrist when you have concerns and also for routine foot care visits.

Monitor whether your blood circulation level is stable. 
3 Additional tips for healthy feet:

Eat a balanced diet rich in fruits and vegetables.

Don't sit with your legs crossed or stand in one position for long periods.

Avoid walking barefoot. Most people avoid hot pavement or sandy beaches, but even walking barefoot around the house can cause sores or injuries that can get infected.
GO BLUE FOR DIABETES DAY- NOVEMBER 14th
We would like to share with you interesting data in order to understand the message that thousands of people in more than 160 countries are carrying out every year about diabetes.
World Diabetes Day (WDD) was

 

established in 1991 by the International Diabetes Federation (IDF) and the World Health Organization (WHO) in response to growing concerns about the escalating health threat posed by diabetes.

It became an official United Nations Day in 2006 and is being held every year on November 14th. In 2020, the WDD campaign focuses on promoting the role of nurses in the prevention and management of diabetes.




According to the World Health Organization, Diabetes is a chronic, metabolic disease characterized by elevated levels of blood glucose (or blood sugar), which leads over time to serious damages to the heart, blood vessels, eyes, kidneys, and nerves.

About 422 million people worldwide have diabetes, the majority living in low-and middle-income countries.*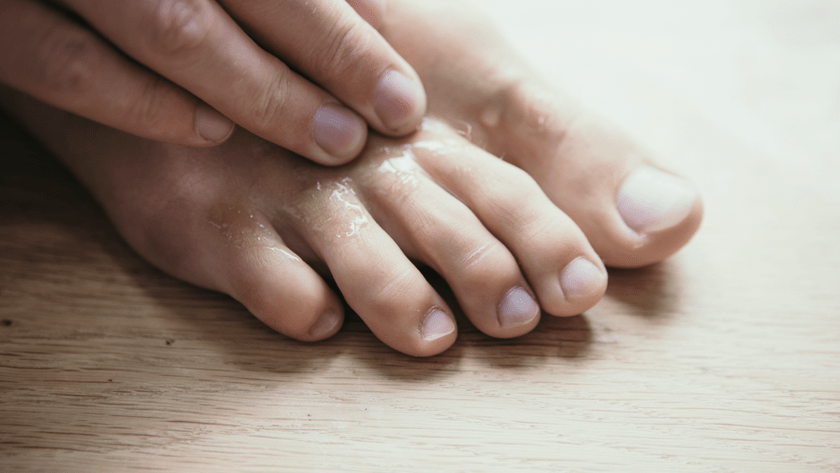 How to increase blood flow on your feet?
Have you ever had cold hands or feet? A lot of fatigue or your foot gets numb? This series of complaints are usually caused by poor blood circulation. When you change your habits or get your body ...
Read more